Welcome Menu  |  Registration  |   Travel   |   International Students   |   New Student FAQs   |  Getting to Know the University
Previous Welcome Videos:
AskUs – University Hub for All Types of Advice and Support | Library | Students' Union (2016 Welcome)
Further School-based Support and Help: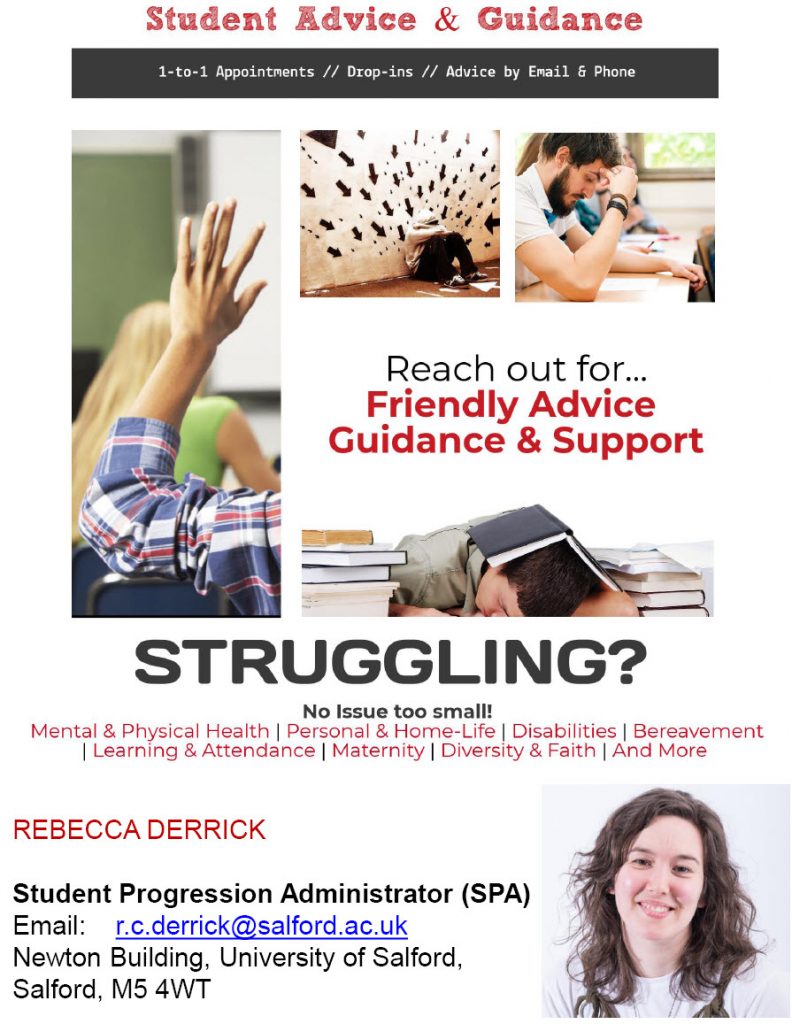 VIDEO: School Support Administrators (2020)
New 2020 School Office Arrangements
School Office Reception (on the first floor of the Newton building) will be open from 10am to 4pm on week days, but there will just be a single staff member there. This staff is expected to be signposting students around the building and to direct students submitting any queries (where possible) to the 'Online/Virtual School Office'.
This virtual office will, for example, deal with issues regarding programme-related matters (e.g. registration or resits) and student-facing procedures (e.g. PMCs) issues.
The Virtual School Office can be contacted via the telephone number 0161 295 4600, or the email SEE-SchoolEnquiries@salford.ac.uk , and will be open from 8am to 5pm.
Response to emails are expected to be within a 48-hour maximum response time.