Welcome Information
Welcome Menu  |  Registration  |   Travel   |   International Students   |   New Student FAQs   |  Getting to Know the University
Resources
AskUs (One-stop Support) | Smart Start | IT Essentials (getting connected) | Support for IT Issues | Students' Union | Student Spaces on Campus
Library (main link):  Introduction Video | Advice for New Students | Tour Video | Welcome Guide | Know-How Menu | Technology for Learning
Further School-based Support and Help:

Student Progression Administrators (SPA)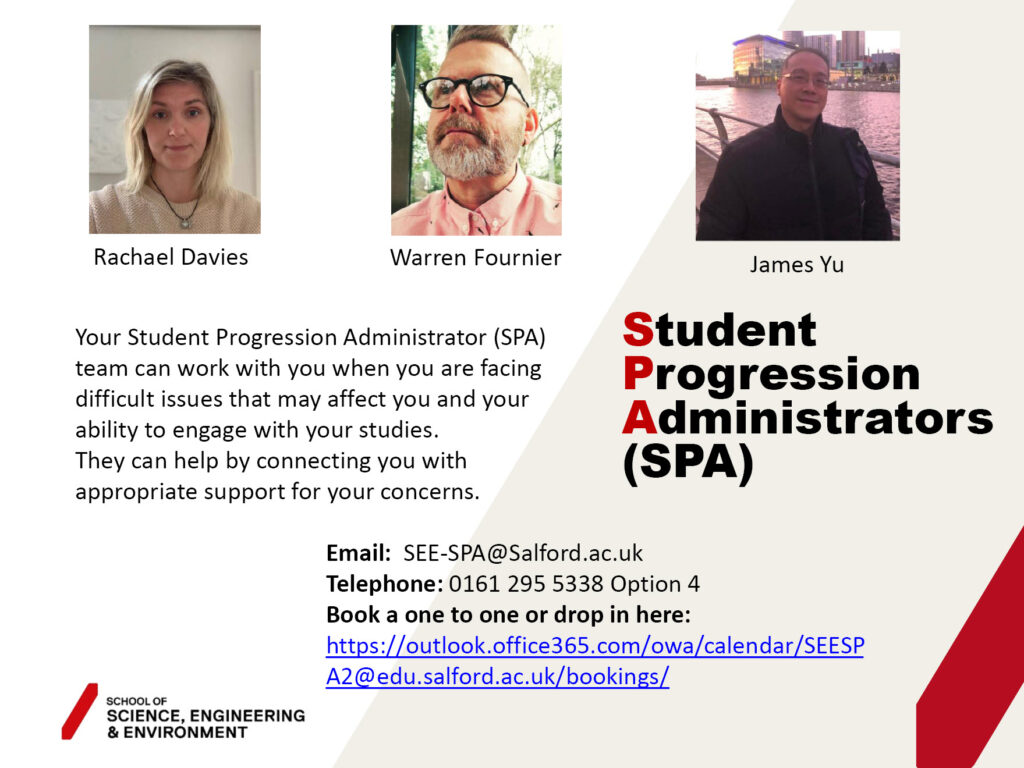 The School Office
The School Office deal with issues regarding programme-related matters (e.g. registration or resits) and student-facing procedures (e.g. PMCs). The office is on the first floor of the SEE Building (room 1.07) and school office staff can be contacted via the telephone number 0161 295 5338 Option 4, or the email SEESchoolEnquiries@salford.ac.uk . The office is open from 8:30am to 4:30pm on week days.